Once You've Nibbled, We'll Have You Hooked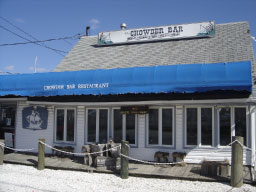 Celebrating Our 29 year Anniversary

Named BEST SOUP on LONG ISLAND by viewers of NEWS 12 LONG ISLAND.

Situated just a stone's throw from the Great South Bay, the Chowder Bar was built in 1946. In 1988, owners Lynda Nenninger and Patricia Robinson decided to keep the restaurant open all year, except February, to provide continual fresh food, renown soups and friendly service to the residents of Bay Shore and its surrounding communities. Their motto is "Once you've nibbled, we'll have you hooked" and judging by the loyal clientele, the motto has proven to be true!

Gift Certificates Available! Call (631)665-9859 to order one.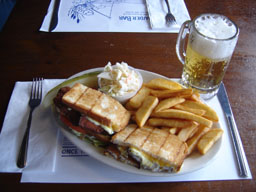 At the Chowder Bar we pride ourselves on the quality and quantity of the food we offer. For starters, you can try one of our very popular homemade soups. Then depending on the size of your appetite, choose either one of our famous sandwiches, like the fishwich, or opt for something more plentiful such as our signature dish, the Broiled Seafood Combination or our Stuffed Shrimp.

Don't like Seafood? Don't fret, we also have appetizers, soups, sandwiches, and entrees just for you. Have Kids? So do we! Bring them along, we have pint sized dishes as well. Crayons too! Don't forget to save room for our homemade desserts. From our Lemon Meringue Pie to our Deep Fried Ice Cream, you're sure to find the perfect ending to your perfect meal.

Be A Chowderhead!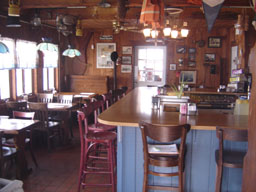 If you love chowder, whether it be New England or Manhattan style, you'll love the chowder at the Chowder Bar. The New England style is filled with seafood, vegetables and lots of good seasonings in a delicious creamy stock. The Manhattan version is just as chunky with an even fuller, heartier flavor. Once you try our renowned soups, you're sure to become a 'Chowderhead'!

cheap nfl jerseys